Gandalf's Garden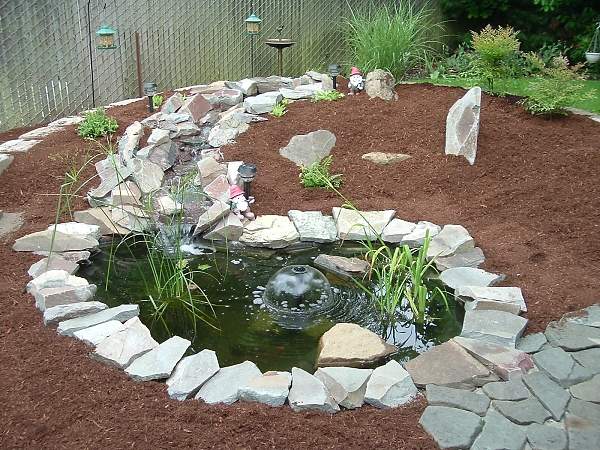 Pond as completed, June 2007

Pond Volume: 300 gallons

Pond Dimensions: 8 feet X 5 feet, X 18" max depth

Location of Pond: Oregon, United States

Date Pond Was Built: June 2007

EPDM Liner
This pond contains goldfish, other fish, and plants.

After 3 years of planning and preparation, my pond is done! I used a Sunterra kit (liner, pump, filter and lights) plus rocks that I collected over two years of deer hunting trips. The output from the 2,000 gph pump is split between the fountain and a 10 foot stream with a 20 inch drop. Biofilter is partially buried to left of this photo. Now in operation for a month, the pond has irises, reeds, umbrella grass and duckweed, plus five medium goldfish and a dozen Rosy Red Minnows.

Last Updated: 6/30/07.

The text was not modified for spelling or grammar.

Copyright © Alan Davenport 2007.