Beeler's Pond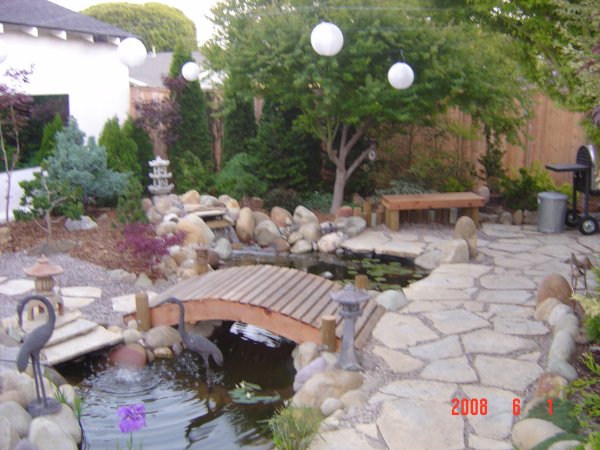 Note the turtle island near the waterfall.

Pond Volume: 850 gallons

Pond Dimensions: 20 feet by 4 feet 17 inches by 2 feet deep

Location of Pond: Ventura, California, USA

Date Pond Was Built: Spring 2008

PVC Liner
This pond contains goldfish, amphibians, and plants.
All boulders were gathered locally along roadsides. Four water lilies and multiple other water plants and marginals are in the pond. It was installed by my 19-year-old son, Jim, and I.
Copyright © Diane Beeler 2008.
Last Updated: 7/1/08